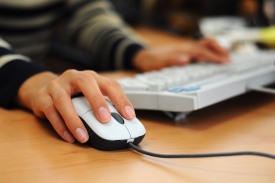 Decoste Insurance Agency has been locally-owned and operated since 1984. Founded by Ethel Decoste, the business passed to Ethel's son Curtis and is now run by her grandson Justin.
Our goal is to educate and service the Ellenburg Depot, New York community and throughout the state of New York. Through our independence, we strive to educate the community on the best options for their insurance needs. We can provide an assessment of your insurance needs with a choice of which package fits you best.
We serve Ellenburg Depot, Ellenburg, Malone, Mooers, Mooers Forks, Champlain, Rouses Point, Brainardsville, Constable, Chateauguay, Bangor, Brushton, Akwesasne, Beekmantown, Chazy, Plattsburgh, Peru, Keeseville, Ausable, Saranac, Lyon Mountain, Dannemora, Morrisonville, and all surrounding towns in Clinton, Essex and Frankling Counties in New York and greater upstate New York.
We want you to have a positive overall experience with DeCoste Insurance Agency, LLC. Our one on one service approach is our #1 goal for all our insurance clients. Give us a call at 518-594-3975 or contact us through one of our quote forms, and we'll be happy to answer any of your insurance questions.